Too long Johnny
This entry is for E., who complained that I did not post anything recently.
Yesterday I finished
Extremely loud & incredibly close
. "I'm still wearing heavy boots." I can really recommend that book to everyone, it is a must-read.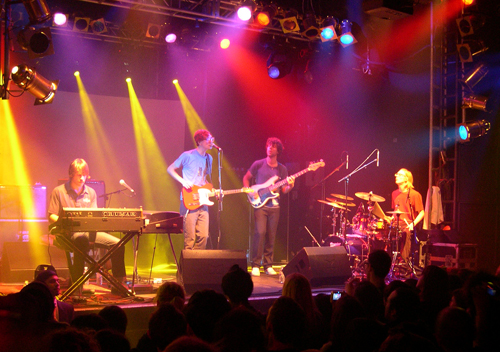 The Whitest Boy Alive at the Electric Ballroom, 07/02/08
This week I was very lazy concerning Thing-a-Day. I not good in doing something on the tube or during my lunch break. I either read (I finished the book within five days, which is good, when you keep in mind that I was at work on four days out of those five.), talk or feel too sick for doing anything (I
hate
the Metropolitan line! It is so shabby and wobbly, that I could vomit all over the train …). And because I am really not into drawing (more into painting, but I do not have the materials), I haven't done anything worth mentioning. I will upload one picture, which I quite like. I made it on my way to work. Everyday the sun rises three minutes earlier and you can really feel the difference. It's amazing!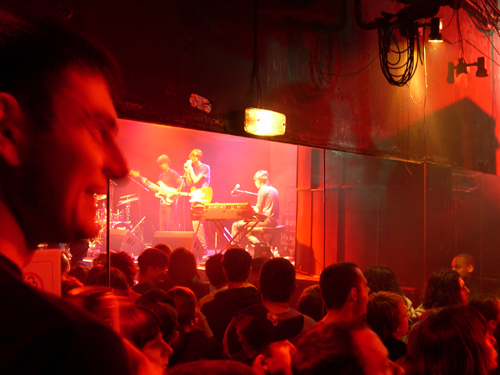 The Whitest Boy Alive at the Electric Ballroom, 07/02/08
My hand was also hurting every now and then, which kept we away from my computer at home. On Wednesdays I have my choir rehearsal and on Thursdays I hopefully practise my juggling some more. Fridays are here to chill out and phone home. I forgot Tuesdays: I am coming home at about half past seven and do stuff one does when s/he comes home from work so late and I prepare for bed. So, I am sorry, but from Tue to Fri I am really not up to do something to be worth posting. But I make a picture every now and then.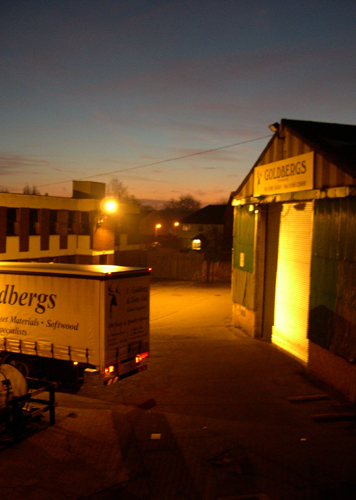 On my way to work, 06:44 am. You can already anticipate the sun rising.
I flipped through the recent photographs and I will post a few in/with that entry.
At the beginning of March I will get an assessment from my manager, if I got it right, besides that my wage will go up a bit. I really hope, that I can get the tax back I am paying right now, because it is immensely high! As I only work for three months in the UK tax year of 2007/2008, it is just a matter of me insisting on getting it. I haven't heard anything regarding Council/Housing Benefit yet, which pisses me off (like missing the Chiltern train in the morning). I don't want to phone them and tell them to their †¿§‰?"*)+!=•¡ job.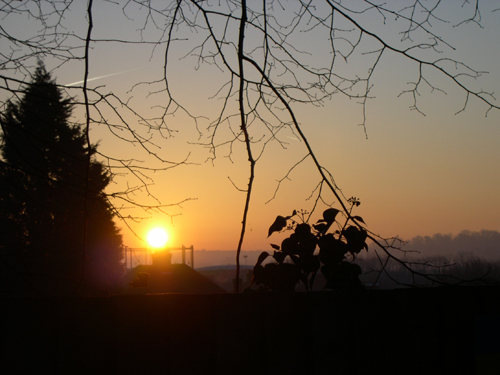 On my way to the office. I can see where I go! 07:34 am
Right now I am also waiting for the tax rebate from Austria. It takes so long because I received jobseeker's allowance for a while. That's unfortunate, but I can hardly change it.
I started the first book of
Harry Potter
today. It's so much thinner than the last one! Good, I think that's it for now …
Too long Johnny
Labels: February, February2008, Life, London, Pictures, Thing-a-day