Concerning Macworld 2007
Yesterday I saw a picture of a
new internet tablet
from Nokia, which is Linux-based. After using Ubuntu via Live-CD on my Mac once, I thought "I must have this gadget". Yeah, I know, it would not look like Ubuntu, but the other PocketPCs always use Windows. Brrr! But what happened on Macworld yesterday? His Steveness presented the even better, even more beautiful, even more awesome, even more ... phone/camera/iPod/internet-
gadget
.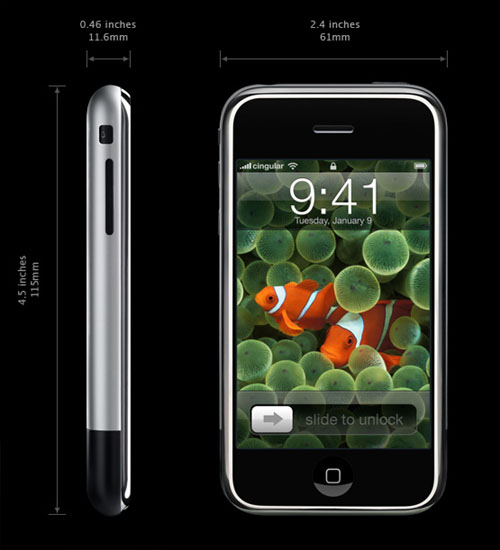 I screamed when I saw the first screenshots of the iPhone from the keynote yesterday. And he was right, he wrote history. In June it will be available in the USA and at the end of 2007 in Europe. As I will be in the UK by then, I do not have to worry that I will not get it. Because I am not sure if they launch it in Austria. So the soon-to-be-my-MacBook may be replaced by the soon-to-be-my-iPhone. Though I am wondering if there will be any problems with the name. Cisco announced their
iPhone
in December. As the article on engadget.com says, Cisco had the trademark on the name since the 90s.
I must admit I did not expect the iPhone from Apple yesterday. I was looking forward to new models of maybe the MacBook or the MacBook Pro. But the most important thing for me was the presentation of Mac OS 10.5. Anyhow the (Apple) iPhone rocks!
Yesterday I wanted to write about what is going on in Austria in terms of politics, but I simply do not care anymore! (... For now ...)
Labels: Apple