What a bummer!
I finally found the one thing, I will not be able to be part of.
CALL: turn terror into sport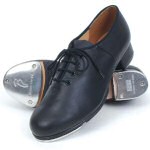 My aunt told me about it, but nothing specific. I searched the homepage of
Tanzquartier Wien
a few weeks ago and could not find anything. Today I found it. And ouch! It hurts. But it will go away sooner than later. 100 tap dancers will perform in mid-September. That will be awesome! Hopefully my aunt will be one of them. Or I know anyone else who will be. An exciting thing, but impossible for me to be in Austria for part of the rehearsals and all the performances.