For my German speaking readers ...
... some little note on my German blog.
Bureaucracy
E. and J. came for a few days over the last weekend. On Saturday we watched the oh so awesome hip hop theatre
Into the Hoods
. As I hurt my foot last week on Thursday, it was really difficult to watch, but I was on the edge of my seat for the whole of it. Nice movements. Aaaaah! We enjoyed London, though freezing like never before, it seemed. On Tuesday I had to get back to work. Still eight weeks to go. 32 days. I do not want to know how many hours that would be (no do not even THINK about writing it in the comments!). Yesterday I got myself a medium format camera on ebay. Looking forward to that. And I am still waiting for the vouchers for the trip at the end of May. Having an insured foot sucks! W. might be able to write an opera about that I guess. :/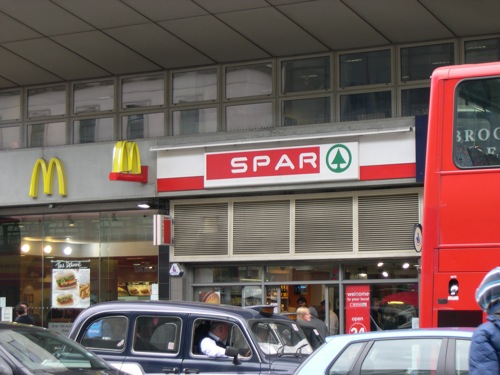 Oh! There is a spar in the UK!